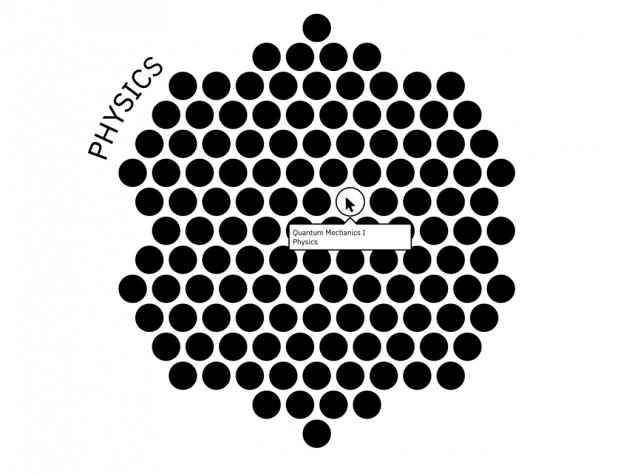 Researchers from metaLAB developed a new tool for curricular exploration at Harvard
Curricle, an online platform, allows students to explore the curriculum through data visualization and mapping techniques. The curriculum is displayed as a network of connections.
"We're really interested in the way in which a curriculum tells a story. It tells a story about the values of an institution, what it cares about, what it thinks of the disciplines that make up the world of learning, when certain kinds of transformations happen, fields that rise, fields that fall," says Jeffrey Schnapp, founder of metaLAB and BKC co-director. "So, in a sense, it's probably the most profound expression of what a university is at any moment of its evolution."
---
Stay in touch
Subscribe to our email list for the latest news, information, and commentary from the Berkman Klein Center and our community.
Subscribe