Your Guide to BKC@SXSW 2019
Panels and discussions led by the Berkman Klein community
John Bracken, MAR 4, 2019 | 3:30PM – 4:30PM HILTON AUSTIN DOWNTOWN ROOM 408
Libraries, the most trusted civic institution, have become even more vital resources in a digital age. Yet they face decreased funding and a lack of a high-profile philanthropist like Carnegie or Gates. We will discuss who bears responsibility for rejuvenating public support for libraries. Our public officials, who provide the bulk of library funding? New philanthropists, who seem oblivious to libraries? Or libraries themselves, who have failed at building support for their work?
Event, Beth Altringer, Harvard engineering faculty MAR 7, 2019 | 7:00PM – 8:00PM, VENUE LISTED ON RSVP, no badge required
We made guacamole for 119 days, in 119 ways, to prepare for Chef League's SXSW launch party. Come try top guacs. Or compete to beat them. We'll have ingredients, beers, a chill deck. There will be winners! Coming soon to the App store is the world's first game that lets you face off against other players and "AI Chefs" to fix the worst 1-star recipes on the internet.
Jillian York - EFF + Geraldine DeBastion, Markus Beckedahl MAR 8, 2019 | 11:00AM – 12:00PM - JW Marriott Salon E
The spread of misinformation is becoming an increasing problem in countries around the world. In particular during election times, social media platforms have been used to strategically to influence public opinion – from the Philippines, to Kenya, from Germany to the USA. Lack of net neutrality and the dominance of platforms like Facebook with its zero rating services are contributing to this becoming an increasing problem for democracy. Internet activists from Africa, Europe and the USA will give insights into different government attempts to introduce new legislation combating the spread of misinformation as well as civil society strategies to defend freedom of speech and promote access to pluralistic information sources.
Cindy Cohn (EFF), MAR 9, 2019 | 9:30AM – 10:30AM HILTON AUSTIN DOWNTOWN SALON J
It's time to talk about the future – how technology developers and companies can successfully move beyond the surveillance business model focused on tracking and selling data about their users.
Trump, Cambridge Analytica and the growing scope of cybersecurity crises have been a wake-up call to the public, tech employees, and investors about the high price of the collect-it-all business model and the grave impact it can have on society. New comprehensive European and California privacy law have changed the landscape and the risk for surveillance business models.
Get the inside track from Silicon Valley journalist and author Brad Stone, Duck Duck Go Founder and CEO Gabriel Weinberg, EFF's Executive Director Cindy Cohn, and the ACLU's Nicole Ozer on why and how to build a successful business model beyond surveillance.
(More ACLU events @ SXSW)
Camille Francois, MAR 9, 2019 | 3:30PM – 4:30PM HILTON AUSTIN DOWNTOWN SALON C
In this talk, I'll be attempting to give a picture of disinformation techniques and harms across the globe. I'll be discussing the Russian campaign to influence US politics, but also showing the impact that disinformation has in other contexts, and outside of electoral cycles!
Panel, Susan Benesch and Jonny Sun
MAR 9, 2019 | 5:00PM – 6:00PM, JW MARRIOTT, SALON D
What is the role of online humor in difficult times? Does humor help us deal with difficult politics, or does it exacerbate social divides? Can humor help marginalized communities or further entrench power? Does humor help to propagate fake news or amplify important truths? Over the past year, we've seen the intersection of meme culture, GIFs, hashtags, selfies, puns and other aspects of online humor being dissected and discussed everywhere from the halls of government to international news. In this panel, we bring together online humorists, meme creators, writers, and researchers to discuss online humor's role in society, news, politics, culture, activism, and online life.
the Data Nutrition Project, MAR 10, 2019 | 11:30AM – 12:30PM, Capital Factory
Come join a brief, non-technical workshop by the Data Nutrition Project (MIT Media Lab / Harvard University) that explores some fundamental concepts in Artificial Intelligence. Participants will experience "being the algorithm", and engage in discussion on how bias can be perpetuated through algorithm development.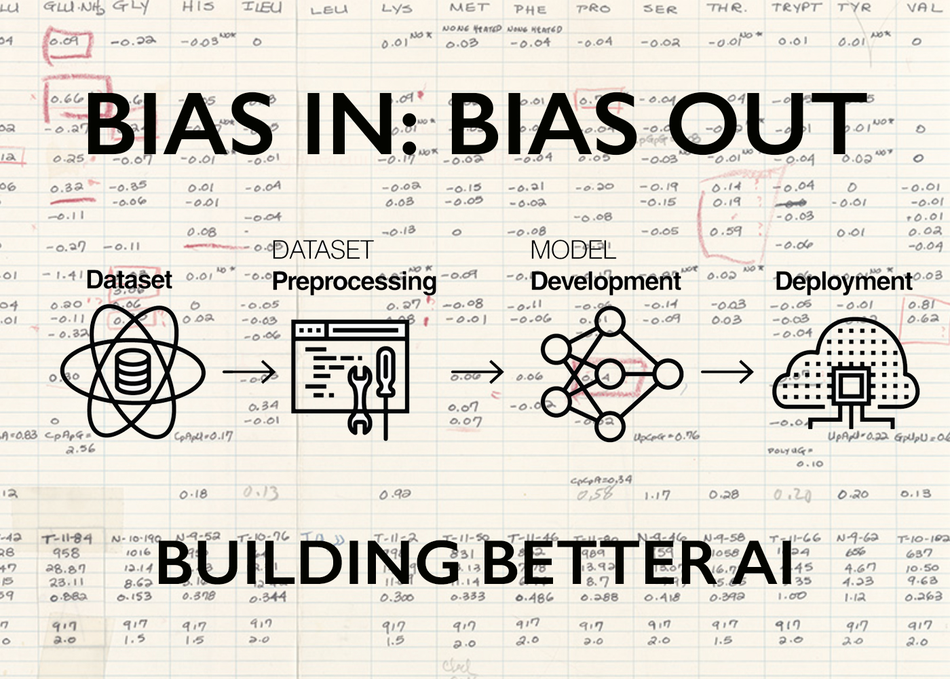 Panel, organized by Data Nutrition Project -- an Assembly 2018 project
MAR 11, 2019 | 12:30PM – 1:30PM, FAIRMONT, MANCHESTER AB
Artificial Intelligence is increasingly ubiquitous. Algorithms make important decisions that affect our lives, from how we are policed to what ads we see online, and yet the datasets on which they're built are inconsistent, unrepresentative, and not always appropriately vetted or used. In other words, the problem with bad outcomes isn't always the machine or the algorithm - it is often the health of the data itself. In an effort to address this problem, there are several initiatives and methods currently being tested to address dataset health. This panel will bring together experts across industry, academia, and government to discuss methods for identifying bad data, and ways to appropriately address problematic inputs.

Panel, organized by PRX - moderated by Jake Shapiro
MAR 11, 2019 | 3:30PM – 4:30PM JW MARRIOTT SALON D
Comedy and true crime often top podcast charts, but there are new kids on the block: news and politics. Podcasts become the perfect place to dissect news and delve beyond splashy headlines, often resulting in a shift in perspective for listeners, spurring them to take action. Hear how these shows expose cultural issues and build community, leading to social change and listener action, proving podcasts are critical media. Organized by PRX, a leader in podcast content, technology and training.
Workshop, Sarah Newman, Jessica Yurkofsky, Alex Dolan-Mescal, metaLAB at Harvard
MAR 12, 2019 | 12:30PM – 2:30PM or 3:30PM – 5:30PM, WESTIN AUSTIN DOWNTOWN, PARAMOUNT 3
There is so much buzz about AI. What is real? What is fiction? This hands-on session, led by artists and researchers from Harvard's metaLAB, will bring together tech professionals, creatives, and scholars to explore AI questions big and small, and come up with quick prototypes and creative solutions with unexpected (and yes, shiny) materials. Steeped in the practice of visualizing ideas, and making complex questions accessible to broad audiences, the workshop will focus on AI's current and future impacts on society, and how to productively contend with and move forward in this exciting and challenging time. Designed for people from diverse fields and perspectives (from the highly technical to not at all technical) to come together, engage, create things, and surface new insights.
**these workshops are now full but there will be some space for walkups. For more info about getting in, please contact snewman@metalab.harvard.edu
Panel w/ Mason Kortz, Jessica Fjeld, Joan Donovan, and Matt Groh of the MIT Media Lab
MAR 11, 2019 | 12:30PM – 1:30PM JW MARRIOTT SALON E
Pics… and it didn't happen. Artificial intelligence and machine learning technologies are vastly increasing the scope of media manipulation. Technology now enables fabricated or altered media (manipulation by editing) and distorts what media people can access (manipulation by curation). This panel will cover two case studies: an AI that does rapid, automated "doctoring" of images and media recommendation algorithms that amplify or suppress content. Panelists will debate the society-wide dangers of fake and misleading media to democracy, privacy, cultural production, and more. They'll discuss current efforts to raise awareness as well as possible legal remedies for the development and use of AIs that generate fraudulent, defamatory, or otherwise unlawful content.
Panel, Sarah Newman, metaLAB at Harvard, with Kenric McDowell, Google, and Domhnaill Hernon, Nokia Bell Labs
MAR 11, 2019 | 3:30PM – 4:30PM, JW MARRIOTT , SALON 6
How can we become more creative, expand our thinking and come up with more innovative, original ideas? One approach that seems to be growing in popularity is artist residency programs, which embed artists into technology and research enterprises and foster collaborations between the artists and engineers. Bringing together divergent (creative) and convergent (practical) thinkers, these types of collaborations can expand the scope of possibility and produce surprising results. How do these programs work and what is the tangible benefit for both the companies and artists involved? We'll look at historical examples like Experiments in Art & Technology and Xerox Parc and hear from top companies running artist residencies today about the challenges, benefits and opportunities of this interdisciplinary approach.